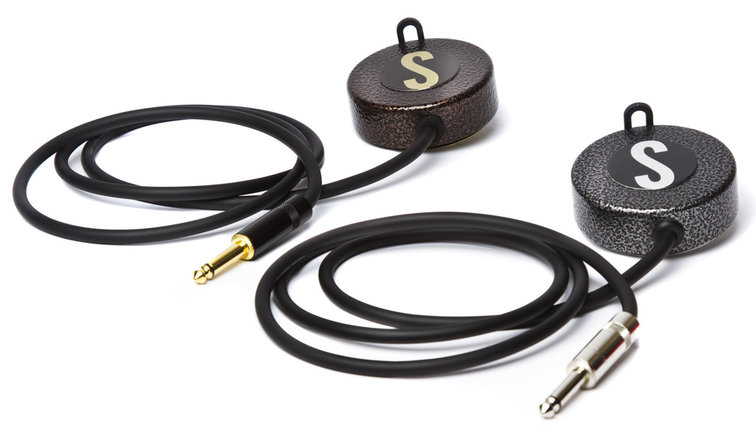 Solomon really nailed it with their LoFreq sub-mic for kick drums. Now they do it again, simply zooming in on a single application and a specific market segment – in this case cajon players. And then simply nailing it!
The PUQ Cajon Pickup is a first of its kind. Not a standard microphone, and much more than a cheap, piezo transducer, the PUQ is a full-range, tactile transducer that can help you reproduce the true sound of your instrument like never before. By using the structure of the cajon to generate the signal, it inherently has approximately 30% more headroom than conventional mics, and you can install or remove in seconds.
Made of aircraft aluminum, the PUQ is built to literally take a beating and still perform like no other. Ships with a travel tin to help protect your PUQ for years to come. Bronze or Pewter, the PUQ will also match your personal aesthetic!
The PUQ is super simply to apply to any cajon, simply 'hang' it in the sound hole and tighten:

Check out our good friend Henry from Solomon Designs present the new PUQ to Sound on Sound's Will Betts