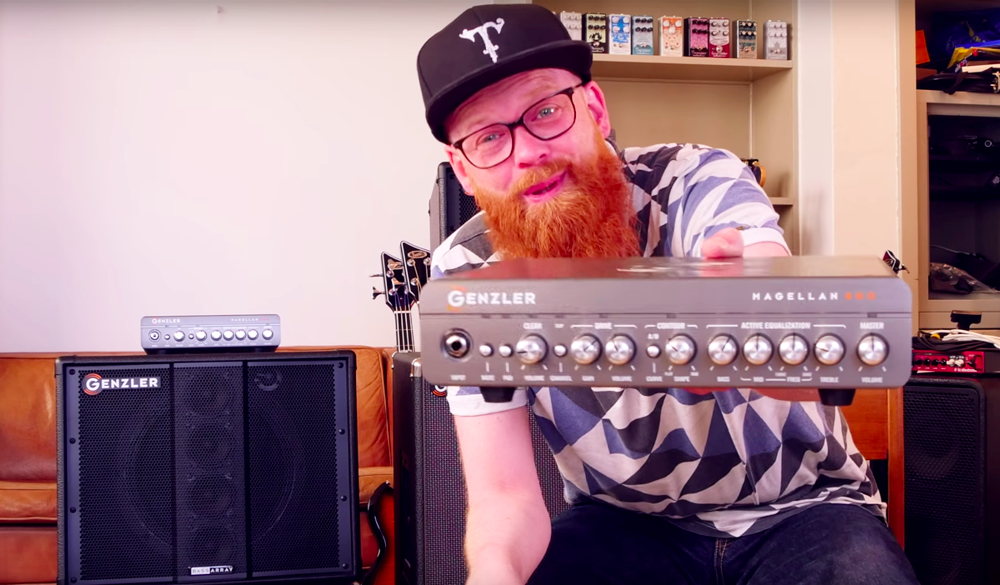 Scandinavia's new boutique bass shop – Bass Buddha – takes a closer look at the Genzler Amplification range of heads and cabs, including the new king of Class D amps: Magellan 800.
First, the Bass Buddha jams out for a while, leaving no doubt that he is a player! Then he goes on telling a bit of the background on the Genz-Benz past and how it turned into Jeff Genzler starting over with Genzler Amplification.
First up is a walkthrough of the flagship amp, Magellan 800, and one of the things that took the Bass Buddha by surprise was the fact that the Contour feature sounds so great. He admits that he's never been a big fan of Contour, and that this is a rare case where he has to make an exception. Yes, Contour may not be for all, but the great thing is that if you don't like to use it, just leave it out of your signal, but if you do dig it, you have a great tool at your disposal. In fact, with the Magellan 800, the Contour is twice as versatile as usual, as it's got two different sonic flavors to work with,
Well, back to the Bass Buddha. On the rear panel, it is pointed out that you have an Impedance Selector, which allows you to select between 4 or 8 Ohm and 2.67 Ohm. The result? If you choose 2.67 Ohm, you can actually have this little beast run three 8-Ohm cabs simultaneously.
Headlines for Magellan 800 according to the Bass Buddha:
Lightweight
800 watt
Goes everywhere
Sounds fantastic!
As for the cabinets, here's what the innovative Bass Array concept contributes with, according to the Buddha: The mids and highs simply sound much more 'free' with less compression and distortion. It gives space and allows the sound to develop naturally.
Yep, that wraps it up, and we completely agree. Genzler is definitely the place to be in Bass these days!