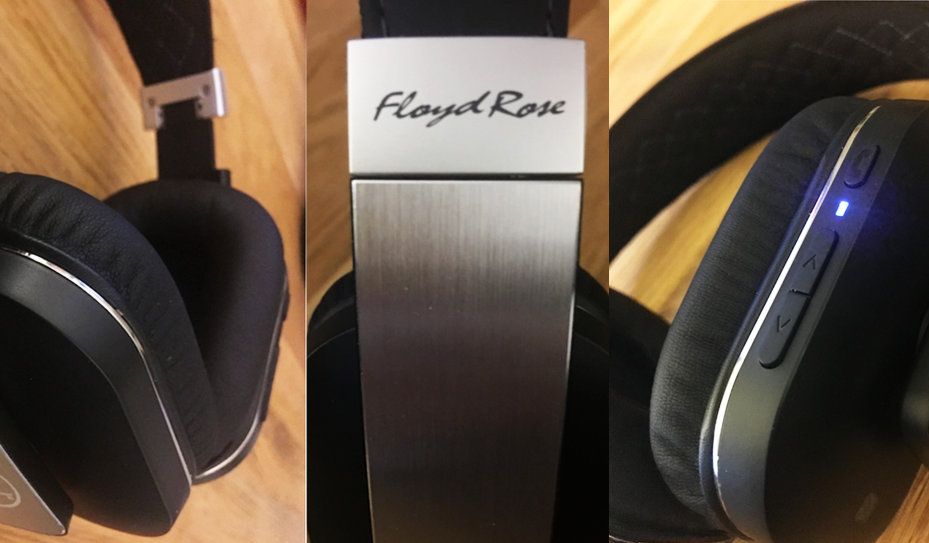 Audiophilia puts on a pair of Floyd Rose FR36 bluetooth wireless headphones to conduct a thorough listening session. Bottom line: They sound great and perform way above their price point!
The actual test was done listening to classical music as well as jazz: "I threw the Floyds into the musical deep end with Dudamel's new Zarathustra on DGG with the Vienna Philharmonic. The headphones handled the very wide dynamic range with ease. The musical presentation was interesting, clinical, but not unmusically so. The bass did not have the Beats bloat, but it did seem ramped up a little. It was very impressive at the opening of Zarathustra.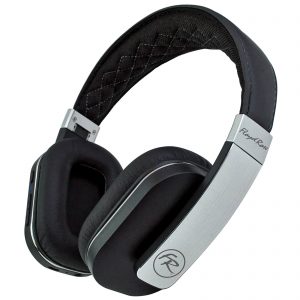 It had me smiling as an auditor, not so much as a conductor, where the balance was skewed a little south. Dudamel adds Till Eulenspiegel to Zarathustra. Probably Richard Strauss' greatest orchestral work, it was a delight to hear the myriad of inner lines courtesy of quality drivers and voicing and Gustavo Dudamel's very slow tempo. Even without a score in front of me, every counterpoint in this incredible musical Rondo was clear.
Vocals, like orchestral instruments, presented very well. I chose Billie Holiday (Lady in Satin) and her particular use of vibrato to test the headphones. 'Im a Fool to Want You' is beautifully heartfelt as a performance and the essence of her vibrato, which can overwhelm some speakers and headphones — the wide vibrato can lose focus — sounded wonderful.
Power button and volume controls are reached easily on the right ear cup. Pairing is quick and easy. The Bluetooth connection never dropped and was solid. The headband is padded and is adjustable to fit even my big head. I listened for hours at a time and forgot I had them on. At this price point, they reach above it in sound quality and fit and finish. Soft furnishings feel very good on the ear and the metal trim is a very elegant touch. Purchase with confidence."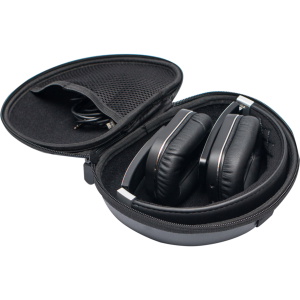 Now, what we find interesting is that it is noted that they might be a little on the clinical side, but still musical-sounding. Also, the bass was not inflated like the Dr Dre Beats are. In other words, while this test was done with listening  in mind, the findings actually suggest that they are also quite analytical, while at the same time being voiced to make music sound good.
To us, that sounds like a pretty spot-on pair of headphones for mixing music on the go! Yes, you can use them for listening to whatever, but if you have a couple of hours to spare and have your laptop at hand, you could easily fire up Pro Tools, Logic, Cubase, Live or whatever gets your juices flowing – and put on FR36 and track or mix.
We do recognize, of course, that thses headphones are not a potential replacement for your studio monitors or super-expensive AKG, Grado or Beyerdynamic studio headphones, but you probably wouldn't bring them while traveling anyway. Enter the travel-friendly-folds-into-compact-case-easily FR36 by Floyd Rose!
At least, please do yourself a favour and give these great-sounding headphones a try – also for recording or mixing. You might just find that they are a near-perfect compromise that will satisfy both the music-loving audiophile and the craving producer that you are. 🙂
FR36 Specs
Driver unit: 40mm
Bluetooth Version: 4.0
Talk Time: 14 Hours
Standby Time: 540 Hours
Music Play Time: 14 Hours
Wireless Range: 33ft
Impedence: 32ohms
Sensitivity: 118+/-3dB
Frequency Response: 20-20,000Hz
Weight: 425g / 15oz.