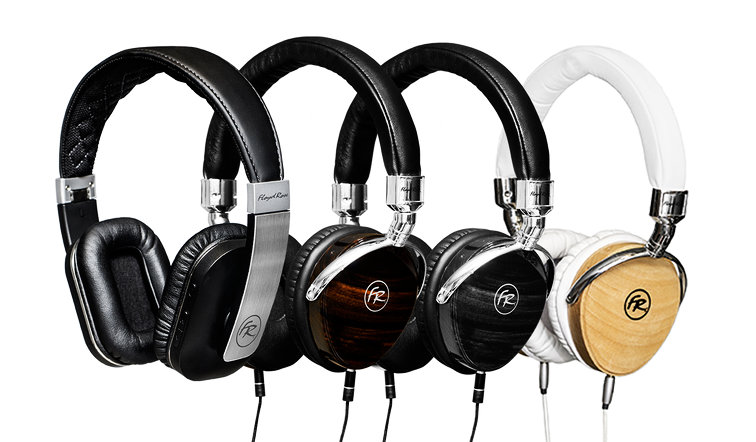 What!? But Floyd Rose is all about tremolo systems for guitars, right? Well, yes that used to be the case, but as it sometimes happens to 'cases', they might just change! Like this one just did.
But even though Floyd Rose has now added an audio division to their portfolio, the starting point and the general philosophy of the company remains intact. Just like back in the day, when the brilliant Floyd Rose tremolo system changed the game completely for guitarists worldwide by offering a system that would not sacrifice the tuning state of your guitar just because you flashed the latest collection of Steve Vai licks, Floyd Rose now keeps an eye out for a headphones solution that focuses on sound quality. The music comes first. Then, once that box has been ticked off, they put in some real efforts to also make these headphones thet best-looking option available for wearable sound!
So yes, Floyd Rose put their name to these headphones, but not without getting involved for real, and one of the key points to emphasize here is the mechanical side fo things. Obviously, they have a ton of experience in working with fine mechanics from their legendary tremolo systems, and rest assured that these headphones and ear buds reside up there with the very best both in terms of sound, mechanics and aesthetics.
We let some of our 'nerdy' friends from the HiFi world check these babies out, and we're pleased to report that they were very excited about what they heard and felt.
We are happy to introduce these great-sounding and looking headphones to our local markets. And they come in many shapes, including wired, wireless (Bluetooth) and as ear buds, perfect for street-wear, on the train, while jogging, etc. Floyd Rose Audio is landing very soon – in the meantime, check out these videos and their website. We have no doubt that this is going to be a smashing hit!